As the weather transitions from being pleasant to crisper air during the early mornings and late evenings, it is time to start the layering style of dressing. But in most cases, soon layering won't be enough, and a lady will be required to take out the puffer jackets and coats to beat the wind and the cold. However, stepping out in out-of-trend winter jackets and coats for women is a faux pas. So as autumn starts, it is vital that a well-put-together autumn and winter wardrobe be designed that has the 2023–2024 in-vogue staples like a well-fitted puffer coat, a cardigan sweater for women, and ladies' coats.
Wondering what the latest styles and trends for winter outerwear for ladies are and where to find them? Let's find out…
Trendiest Coats for Women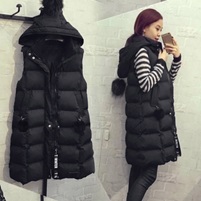 Just wearing a coat for the autumn or winter is never enough; an ill-fitted coat can ruin a well-put-together outfit. It is essential to find the most stylish, comfortable coat that serves its purpose. While long coats and trench coats are never out of style, this year there has been a continuation of the ever-in-demand puffer coat. Another mainstay in this category is faux fur coats, which have become a classic indulgent item on the runway. But remember, wearing a faux fur coat requires minimal styling since the coat itself is the main outfit.
If opting for prints, plaid is the dominant one and is a traditional outerwear style, but sticking to the muted palette is suggested. Different shades of bright red have been making a mark in this category in 2023, and the staple black is still in style for the trendiest winter coats for women.
In-Vogue Jackets for Women
A cooler-weather wardrobe is needed as the fall approaches, but if taking out the black jacket is the idea to stay warm, it's time to rethink. Checking out the latest fall and winter collections in the ladies' jacket section that are making a mark is vital if keeping in-trend is what one wants. In 2023, warm shades of brown in jackets for ladies are becoming the new black for this fall. The other variant is the oversized, well-tailored jacket with emphasized shoulder pads is soaring to new heights, as are the puffer jackets and bold color faux leather jackets.
Minimal-printed ladies' jackets and built-in or attachable scarf jackets have become luxury statement pieces, where the former becomes the main item when dressing. Don't forget if there is an old tweed, bomber, or biker jacket take it out and wear it in style. In case there is not one in the wardrobe buy these in-demand jackets for women.
Coveted Sweaters for Women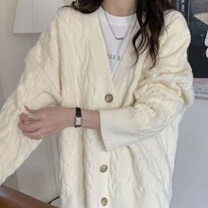 Is a cardigan sweater for women or a sweater vest for women in style this year? Most of the staple and classic styles are likely to already be in the closet, so if there is a crew-collar sweater somewhere, take it out this season.
Apart from that, follow the Barbiecore trend and buy a pink turtleneck or a cardigan for this autumn and winter. The preppy cable-knit and the classic sweater vest for women are still in demand. In case the closet doesn't have a chunky ribbed knit pullover, invest in one. One trend that was noticed on the high-fashion street is the oversized off-shoulder sweater. It is quite stylish and can be a statement piece when wearing it.
The colors and patterns are limitless, but block and muted colors have been a favorite among designers when designing sweaters for women.
Prepare the Fall/Winter Closet
If the thought of being on trend with the latest ladies' coats, jackets, and sweaters is giving nightmares because of the money one needs to spend to update the wardrobe, don't worry. Dynacart with its exclusive fall and winter collection at an enviable price has got everyone covered to be a stylish lady for the upcoming seasons. Start the prep now!