In today's fast-paced world, businesses and organisations in Singapore recognise the significance of robust security measures to safeguard their premises, assets, and personnel. Access control systems have emerged as a highly effective solution, offering a combination of enhanced security and convenience. Singapore, renowned for its technological advancements, provides a diverse range of access control systems, including door access systems, to cater to various needs. This article will delve into the world of access control systems in Singapore, highlighting their key benefits and the options available.
Key Benefits of Access Control Systems in Singapore
Enhanced Security: Access control systems surpass traditional lock-and-key systems in terms of security. These systems restrict unauthorised access, provide real-time monitoring, and offer reporting capabilities, ensuring that only authorised individuals can enter specific areas.
Improved Convenience: Access control systems eliminate the inconvenience of managing multiple keys. Instead, employees can utilise keycards, biometrics, or mobile apps for seamless access, which enhances productivity and eliminates the risk of lost or duplicated keys.
Streamlined Operations: Access control systems can be integrated with other security and management systems, such as video surveillance and time and attendance, streamlining operations and reducing administrative tasks.
Audit Trails and Reporting: These systems generate detailed logs and reports, enabling businesses to track and review access events, identify security breaches, and conduct investigations efficiently.
Types of Access Control Systems in Singapore
Door Access Systems: Door access systems in Singapore are a popular choice for controlling entry and exit points. These systems utilise technologies such as proximity cards, key fobs, or biometrics (fingerprint or facial recognition) to grant access. They can be customised to suit various requirements, from small offices to large-scale facilities.
Card Access Systems: Card access systems employ proximity cards or smart cards for granting access. By swiping or tapping the cards on a reader, individuals can securely and conveniently unlock doors, making it an ideal solution for managing access permissions.
Biometric Access Systems: Biometric access systems utilise unique physical characteristics, such as fingerprints or facial features, to verify an individual's identity. These systems offer a high level of security and eliminate the risk of lost or stolen access cards.
Mobile Access Systems: Leveraging smartphone technology, mobile access systems allow users to gain access through their mobile devices. This technology provides flexibility and convenience, as users can use their smartphones as virtual keys.
Choosing the Right Access Control System in Singapore
When selecting an access control system in Singapore, it is essential to consider the following factors:
Assess Security Needs: Identify the specific security requirements of your organisation, considering factors such as premises size, the number of users, and the sensitivity of areas that need to be secured.
Scalability and Integration: Choose an access control system that can scale up easily to accommodate future growth and integrates well with other systems, such as CCTV cameras or alarm systems.
User-Friendly Interface: Opt for an access control system with an intuitive user interface that is easy to operate and manage. User training should be straightforward and time-efficient.
Reliability and Support: Ensure that the chosen system is reliable and backed by responsive customer support. Regular maintenance and updates are crucial to ensure optimal system functionality.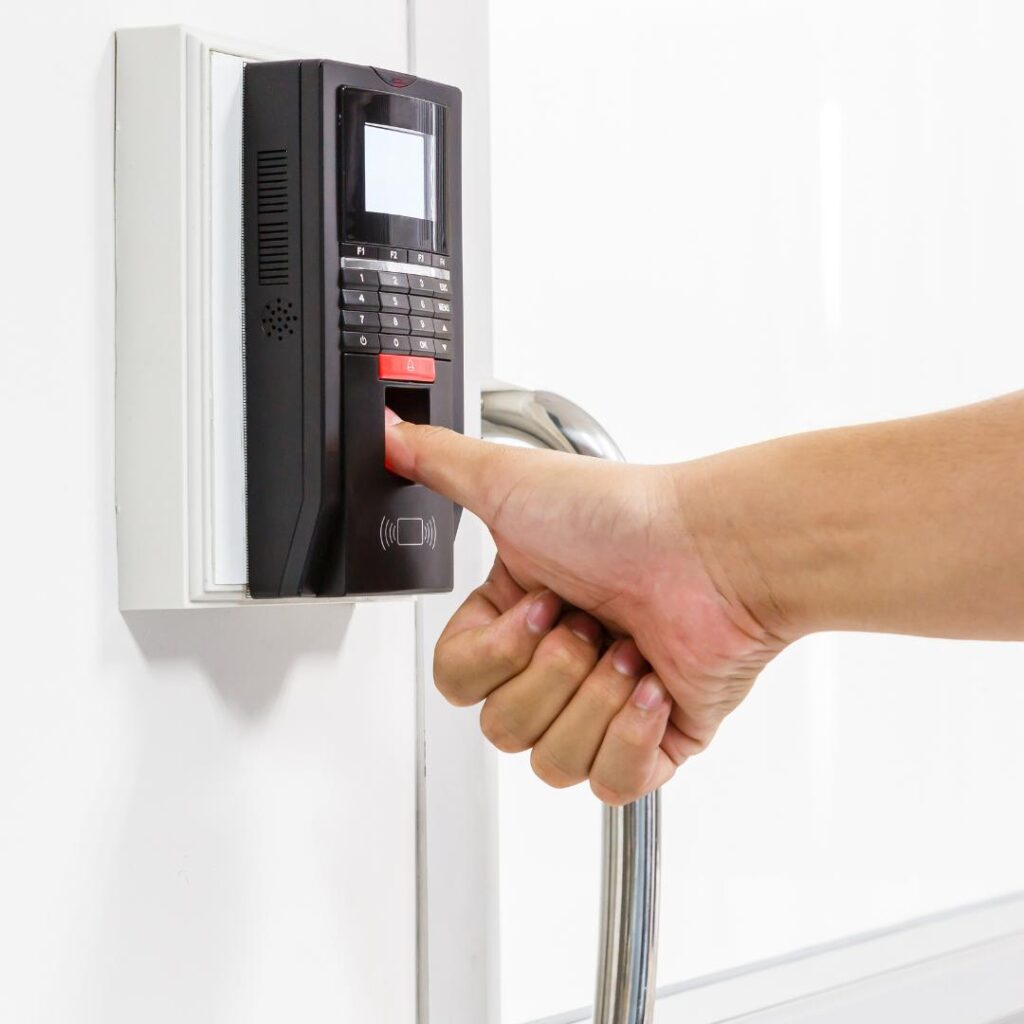 Conclusion
Access control systems in Singapore offer a combination of security and convenience for businesses and organisations. With various types of access control systems available, organisations can choose the one that best fits their needs and requirements. By implementing the right access control system, businesses can enhance security, streamline operations, and create a safe and efficient working environment.
Remember, when choosing an access control system, carefully evaluate your specific needs and consider factors such as security, convenience, scalability, and reliability. By making an informed decision, you can ensure that your access control system provides the desired level of security and convenience for your organisation in Singapore. Take the time to research reputable providers and consult with security experts to find the best fit for your needs. Visit IDLink Systems' website to learn more.